The Seven Flags of the New Orleans Tri-Centennial
John Locke
1632-1704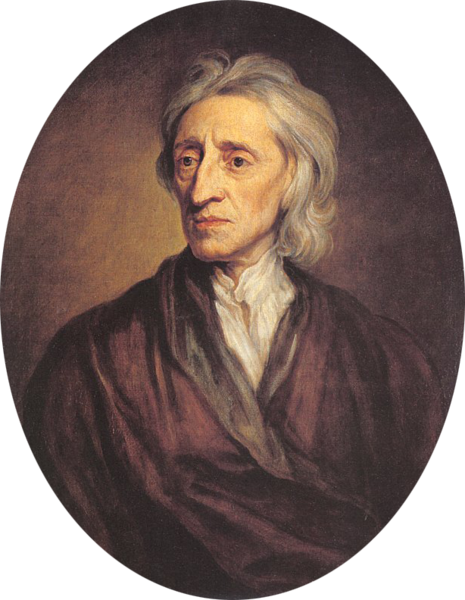 English philosopher, essayist
John Locke ( Wrington , 29 August 1632 - Oates , 28 October 1704 ) was a British physicist and philosopher of the second half of the seventeenth century . It is considered the father of classical liberalism, of ' empiricism modern and one of the most influential forerunners of the ' Enlightenment and criticism .

He was born in Wrington, near London , in 1632 and his father, attorney and bailiff, fought during the English Revolution, first with the army of the Parliament against King Charles I to be beheaded in 1649 .

During the dictatorship of Cromwell , John entered in the University of Oxford , the college of Christ Church, where, after the degree of bachelor ( 1656 ) and "master of arts" ( 1658 ), was a teacher of Greek and rhetoric.

In 1666 he began to study medicine and natural sciences coming into contact with physicians and anatomists known as Willis and Bathurst and collaborating with the famous physicist and chemist Robert Boyle.

Although not a degree in medicine practiced as a doctor who allowed him to know Lord Ashley, who later became the Earl of Shaftesbury where he became personal physician and adviser, following the alternate fate and vicissitudes. It was his secretary when Ashley became Lord Chancellor .
In 1675 Locke retired for health reasons in France for four years, during which time he studied the philosophy of Descartes, of Gassendi and libertines.
On his return to England began to collaborate with Shaftesbury in the meantime appointed chairman of the board of the king. Failed to Protestant conspiracy of the Duke of Monmouth , natural son of King Charles II Stuart , who wanted groped to seize the throne of his uncle, the Catholic James II , Shaftesbury in 1682 was accused of treason and forced to flee to Holland, where he died. Fearing persecution of the Whigs, Locke also went into voluntary exile in Holland , where he was an active supporter of William of Orange. In 1689 after the victory of the "Glorious Revolution" after he returned home to his wife of Orange, Princess Mary.

Locke's reputation as a leading exponent of the new regime liberal became very great: he held various important positions including that of advisor to the trade in the colonies . In this position he held a tolerant attitude with respect to slavery in America and at the same time drew huge profits from the actions of " Royal African Company "engaged in the slave trade.

It was during this period that he published his most important works, including, in 1690 , the Essay Concerning Human Understanding. He spent his last years peacefully in the castle of Oates, in the village of High Leaver, in ' Essex , where he died in 1704.

Works

Letter on Tolerance (A Letter Concerning Toleration ) ( 1689 )
Two Treatises of Government (Two Treatises of Government ) ( 1690 )
Essay Concerning Human Understanding (An Essay Concerning Human Understanding ) ( 1690 )
Thoughts on education ( Some Thoughts Concerning Education ) ( 1693 )
Essays on the reasonableness of Christianity (The reasonableness of Christianity, as Delivered in the Scriptures , A Vindication of the reasonableness of Christianity) (1695 - 1697)

Unpublished works and posthumous

First Treatise of Government ( First Tract of Government ) ( 1660 )
Second Treatise of Government ( Second Tract of Government ) ( 1662 )
Issues concerning the law of nature ( Questions Concerning the Law of Nature ) ( 1664 )
Essay on Tolerance ( Essay Concerning Toleration ) ( 1667 )
The conduct of the intellect ( Of the Conduct of the Understanding ) ( 1706 )
Examination of Malebranche ( An Examination of P. Malebranche's Opinion of Seeing All Things in God ) ( 1706 )
Notes on the Epistles of St. Paul ( A Paraphrase and Notes on the Epistles of St. Paul ) ( 1707 )